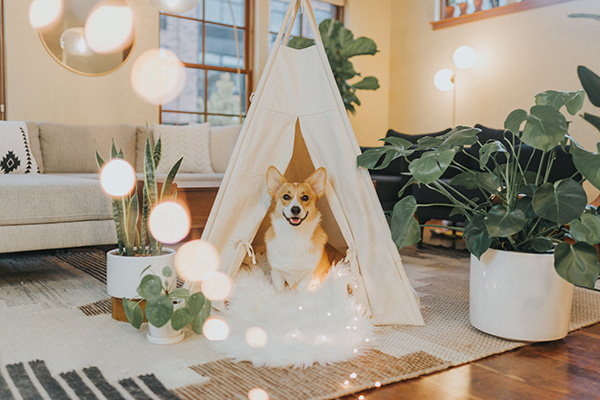 If you are anything like me you may have a house full of plants. Although they make our homes cozy and pretty, did you know that some of them can be dangerous to our furry family members?
Here are a few of the plants you may have at home and the troubles they can cause your pet:
1) Lilies: the Stargazer and Easter Lily could be fatal to cats if it goes untreated as it affects the animal's appetite and kidneys. As for the Peace Lily, your dog or cat could start vomiting and have a problem swallowing due to irritated lips and tongue if it's ingested.
2) Aloe Vera: The leaves contain a type of gel substance which isn't harmful to your pet if it's ingested, but the other parts of the plant can harm a dog's digestive system.
3) Ivy: We've all heard of Poison Ivy, but even regular Ivy can be harmful to a dog even though it's quite pretty. A dog may develop a rash and/or breathing problems if the plant is eaten, but things can become much worse as Ivy can also lead to a coma or paralysis.
4) Jade: Nobody really knows what the specific toxins are in this plant, but ingesting it can result in vomiting, incoordination (ataxia), a slow heart rate (bradycardia) and/or depression.
If you notice that your pet has ingested any of your plants and you are unsure if they are toxic or not, please contact us for immediate assistance. The doctors and staff at Leduc Animal Clinic are always happy to help!
Happy gardening everyone!
By Dr. Alysson Macedo